High output and high-performance Industrial DTG printing
The Kyo Series was developed for customers with high output needs, for either large runs of the same design or one offs. This proven platform offers excellent uptime of operation, which translates into the fastest return on investment of any DTG printing machines on the market.
The KYO Series offers unsurpassed print quality unbeatable print speed and contains the highest quality industrial components.  For added flexibility, there are over 30 standard pallets with up a maximum print area of 92 x 98 cm.  With aeoon's open architecture implementation of workflow processes are easily attainable which will improve on the industry lowest cost per print. based on optimized ink usage.
There is no better solution to set up or expand a high output, versatile and lucrative DTG production business. The Kyo Series offers you can maximum output, maximum print area and maximum performance!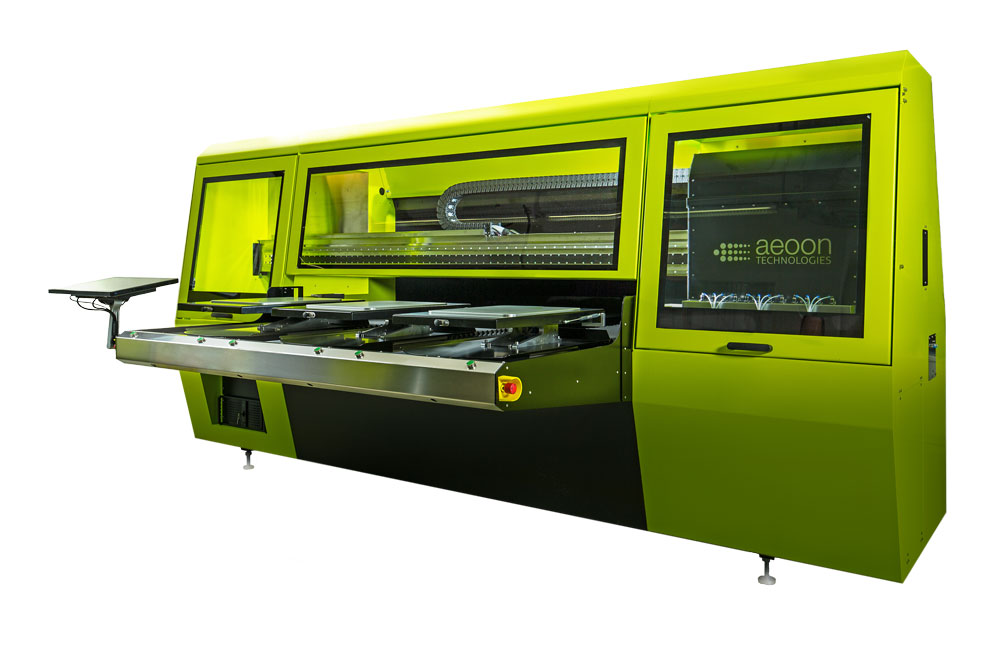 1
Latest software version – easy handling.
2
Independent printing stations with interchangeable pallets.
3
Equipped with powerful industrial print heads.
4
Automatic cleaning and capping station.