High-speed pretreatment for industrial mass production
Our PTB Series is an excellent extension of the machine park for an efficient and economical workflow.
Pre-treatment units integrated in the printer reduce printer performance and production capacity enormously. The PTB Series enables textiles to be prepared for printing in a separate work step. The individually adjustable spray areas with up to 13 nozzles achieve an unrivaled spray area of up to 1 x 3 meters. The integrated cleaning function, storage of default settings and easy connection to our dryers increase the productivity of our customers significantly. The PTB Series is thus the logical extension for our customers with high production capacity and the need to increase their productivity.
Benefits:
Individual spraying areas with up to 13 nozzles
Laser automatically identifies areas for pretreatment
Cleaning function of the nozzles and the conveyor belt
Save your own pretreatment settings
Fluid change at the push of a button
Can be connected directly to a dryer (optional)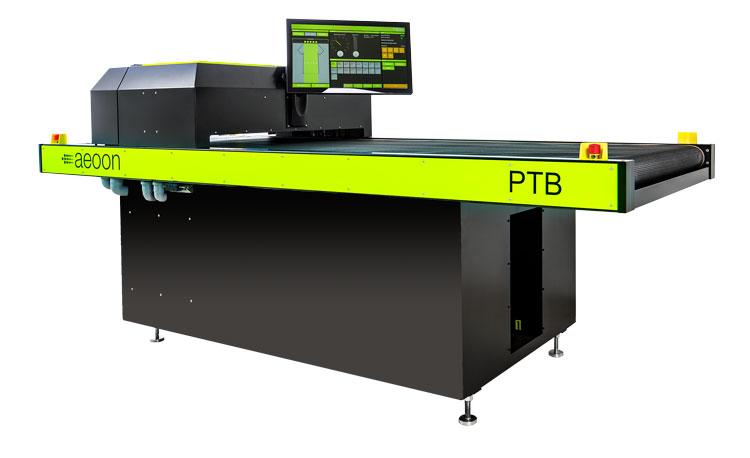 1
Simple operation via touch screen. Frequently used settings can be easily saved.
2
The PTB Series has a cleaning system that ensures that the nozzles and the conveyor belt remain clean.
3
The PTB series offers connections for 4 different types of pretreatment. The change between the individual liquids is done at the push of a button.