For universal printing
The flatbed series was developed for inline printers who want to print on a wide variety of flat media such as leather, wood, plastic, glass, or metal.
This top-class large format printer is available in any desired size, has automatic 3-D object recognition and is available for different ink systems. It offers the highest safety and environmental standards with its unique use of water-based ink. The high adaptability and modularity enable smooth integration into existing production lines.
The flat bed series is therefore the ideal solution for companies with high production and customization requirements and a large selection of different materials.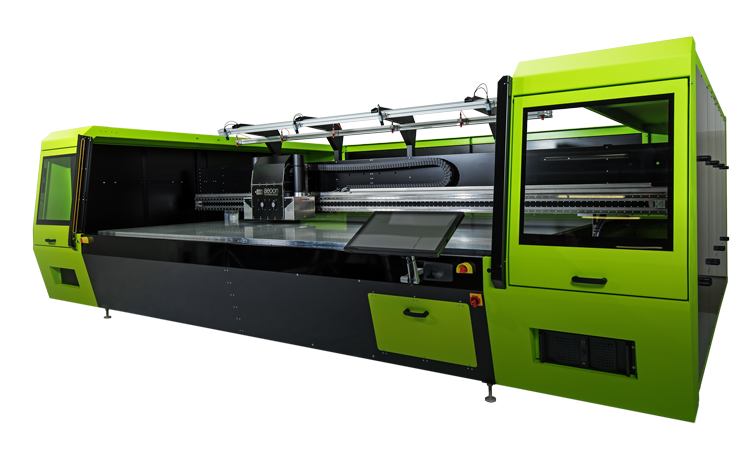 1
Fastest Multi-Pass System.
2
Equipped with powerful industrial print heads.
3
Vacuum table for object protection during printing.
4
Flexible and modular configuration possible.